ABOUT US
PHOTOGRAPHY BY MELINDA IS PROUD TO BE CELEBRATING 28 YEARS OF AWARD WINNING SERVICE AND ARTISTRY!
Call 317·780·7955 or click here to schedule a free consultation. We look forward to meeting you!
Thank you so much for taking the time to visit our website. We invite you to scroll through some of our favorite portraits featuring our client's families and their darling children and grandchildren, as well as, the many other types of sessions we've had the pleasure of capturing! I am located just south of downtown Indianapolis.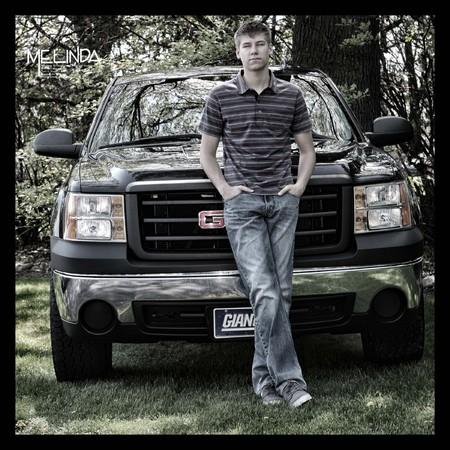 Everyone and everything you love could be the art on your walls!
Personal art work makes a house a home.
You might be single or in a relationship. Getting engaged or expecting and starting a family. Maybe just adopted a child or got your first pet. You might have a tween who needs some encouragement. Perhaps your amazing mom just turned 90 or you are a first time grand mother. You lost or gained 20 pounds and are so proud you want to capture the new you.
Now it is time to hire the special photographer to document these and the next occasions. You don't want to work with just any photographer; you want the right one! Your life is so important you need beautiful photography that is timeless. You can choose from hundreds of Indianapolis and Greenwood photographers. Skill and experience are a must, but what you're really looking for is that plus something more!
Your love for each other, the flower-like beauty, happiness and relationships, can all be documented and brought to life in the most important art work you display in your home. Fine quality portraits will tell your story.
Life's journey is so exciting and full of surprises. I capture the quick second when something special is happening. These moments will always make you smile, laugh or touch your heart. Why not decorate your walls with each stage of your life?
---
Photographer, Melinda Davis Secord, graduated with honors Art Institute of Atlanta, GA;
Winona School of Professional Photography, Chicago, IL;



Featured Articles
Indianapolis Woman - September 2010 Issue (Page 80)
Professional Photographers of America - February 2013 Issue (Page 28)
---
ABOUT MELINDA......Mel, Melin, Mona, MOM
I was born in Johnson Memorial Hospital in Franklin, Indiana. I was a beautiful baby, my head full of thick hair.....still have it. There were hardly any pictures of me! Four kids and I am the third in line so that is how it was.
I went to Art/Photog. school in 'Hot Lanta'. Loved Atlanta! It taught me so much! I loved the diversity of so many cultures. Thus began my link to loving a variety of "flowers"....and people! All people. My inner child was always excited to the wonders of life.
You ask but why am I a photographer? Great question. I grew up in a large family...many had artistic talents. From grade school on I snapped a lot of pictures. Yet I had wanted to be a nurse or physical therapist, as I was attracted to those who needed help. Before I went to Atlanta my dad grew very ill and needed surgery. After that surgery and the traumatic turn of events I realized I was not meant to be a nurse. I had more to offer of myself and give the world by me being a photographer. At the time I did not realize it will be my legacy. I am able to record people at all stages of their life......the beauty and normality..... the happiest and saddest of times...birth to death, and the struggles inbetween. My dad told me I could do anything I wanted. Those words remain dear to me and they echo from me to my kids.
I was raised with a deep respect and appreciation for life and nature. Adoring people and MOST animals. Sense of humor is a must! I absolutely love traveling and exploring new places and am really drawn to water and textures. I like to keep beautiful things beautiful, but it is never simple. I focus and work well but can be easily distracted, just ask my two kids. My workroom is generally not pretty. They say that is a sign of a creative person? Boring but I really, really enjoy dark chocolate, esp. from Fanny May. Like most Americans, I begin each day with a couple of cups and like Europeans, have a mid-afternoon espresso to re-charge. After a bike ride you can usually find me in my workroom editing until late at night.
My compassionate heart allows me the opportunity to relate to all types of people and I realize time is very precious to each one. Taking beautiful images is not just about the camera you are using. It really is something inside you, I think maybe it is an emotion. Just like the great movies, you do remember a great photograph. Pictures can move you to smiles and tears. These images take you back to when they happened. These emotions, and love, are what I live for...what motivates me and keeps me driven. My husband (Kevin, by the way, who is from CA.) says I am emotion in motion. This is the perfect career for me. I have never gotten bored with it......I am often over worked....but I am never bored! I really work to create heartfelt, beautifully timeless images that will always bring joy.
I am really not into the high definition look. I love foreign films for their soft dreamy look. Yes, it is important to keep up with styles, colors and design but I tend to stay away from trendy things. I don't like too matchy but who can enjoy a portrait on their wall that you do not know what to look at because everyone is in a different pattern? I love photographing all walks of life and so believe everyone deserves beautiful portraits. Clients often say, "your work is so different, it is like art work." I definitely am driven by a more classic art education, lighting is key and my subjects' faces, eyes and expressions are the most powerful part of my portraits. My work is appealing not only to people who prefer a more traditional style of photography but also those who enjoy the fun/playful/contemporary lifestyle portraits. I would have to say my style is a bit of a traditional classic with a modern twist. I often begin sessions with a deeper mood as I love serious faces! They tend to make eyes so beautiful. Then I reach for gentle smiles and end in laughter. It is tradition with me to ask kids for a funny face! They love it and look forward to that part of our session.
As a photographer I truly capture life... as art. I reach to see people as they are, what is deep inside. Yes, don't worry....I retouch but try not to over retouch....unless asked :) Gently soften any harshness,.... while enhancing each person's natural beauty! You will look great but not fake.. just partial facelifting :)
Life's journey is exciting! My legacy is creating and saving memories for the future. It is the best gift I can give. It is such a pleasure helping my clients decorate their walls with the celebrations of their life. They put the smile on my face........ daily!
Looking forward to our sessions! Call me! 317-780-7955
My best, Melinda